Product--Chinese Skid Steer Loader:
Chinese Skid Steer Loader: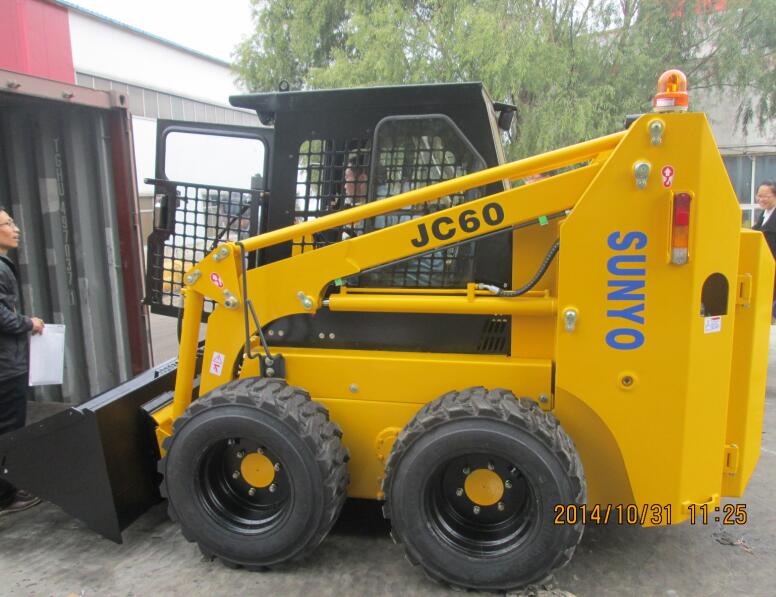 Chinese Skid Steer Loader main technical features: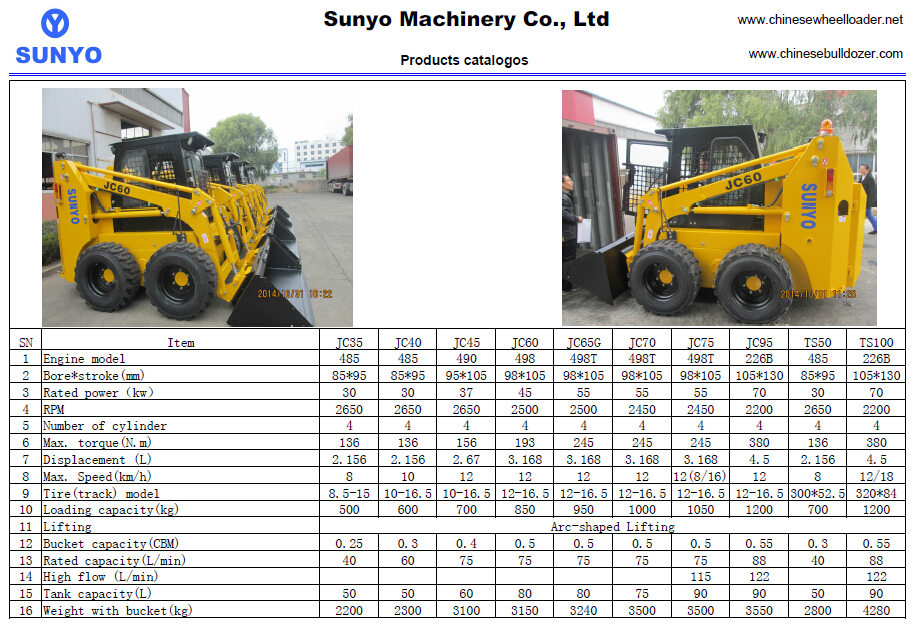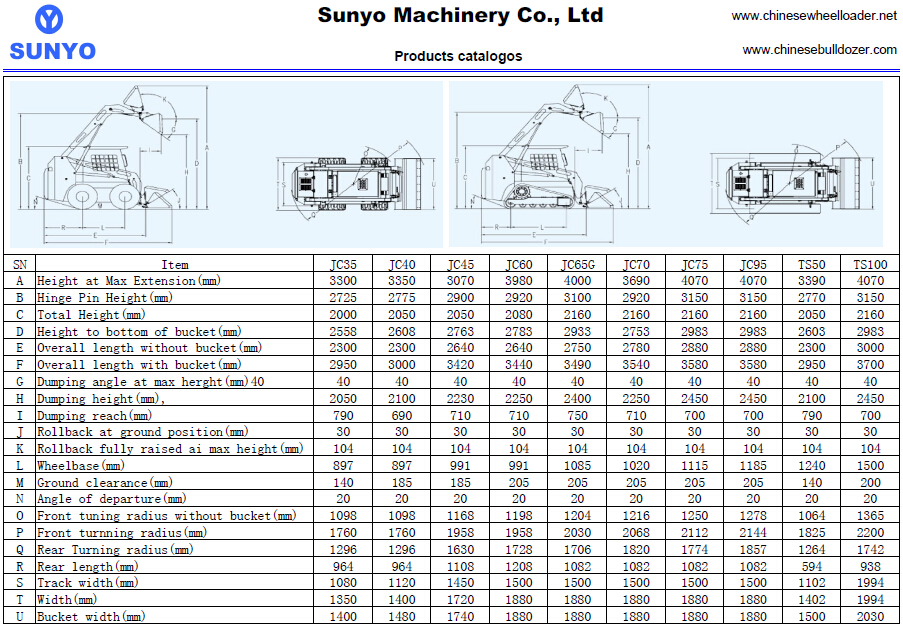 Skid Steer Loader Introduction:
A skid loader or skid steer loader is a rigid frame, engine-powered machine with lift arms used to attach a wide variety of laborsaving tools or attachments. Though sometimes they are equipped with tracks, skid-steer loaders are typically four-wheel drive vehicles with the left-side drive wheels independent of the right-side drive wheels. By having each side independent of the other, wheel speed and direction of rotation of the wheels determine the direction the loader will turn.
Skid steer loaders are capable of zero-radius, "pirouette" turning, which makes them extremely maneuverable and valuable for applications that require a compact, agile loader.
Unlike in a conventional front loader, the lift arms in these machines are alongside the driver with the pivot points behind the driver s shoulders. Because of the operator s proximity to moving booms, early skid loaders were not as safe as conventional front loaders, particularly during entry and exit of the operator. Modern skid loader have fully enclosed cabs and other features to protect the operator. Like other front loaders, it can push material from one location to another; carry material in its bucket or load material into a truck or trailer.
Skid steer loader also can work with various implements, such as Bucket with tooth, 4 in1 bucket, Sink (hydraulic hammer), Excavator, Auger, Sweeper, Trencher, Fork, Fork grappler, Angle blade the bucket. All of them are very useful.
With the bucket on the skid steer loader you can load, dump, dig, grade, carry, etc. It makes for an excellent oversized wheelbarrow, particularly when there is are one or more extra persons to load the bucket.
With the pallet forks, you have an all terrain forklift, but they are good for so much more than just pallets! The forks are positional from between six inches apart, to the full width of the attachment.
Pushed close together they can break up dirt when digging holes in hard ground making the task much faster than with hand tools alone (strictly speaking this is what an auger or small excavator attachment is for, but you work with what you have.) Great for starting small holes in hard ground when planting trees. Just the other day I used the forks in this configuration to quickly and easily remove some medium shrubs that we wanted to transplant.
We supply chinese top brand skid laoder, and the quality are all very good ,and the skid loader price also is very lower.